Vehicle Window film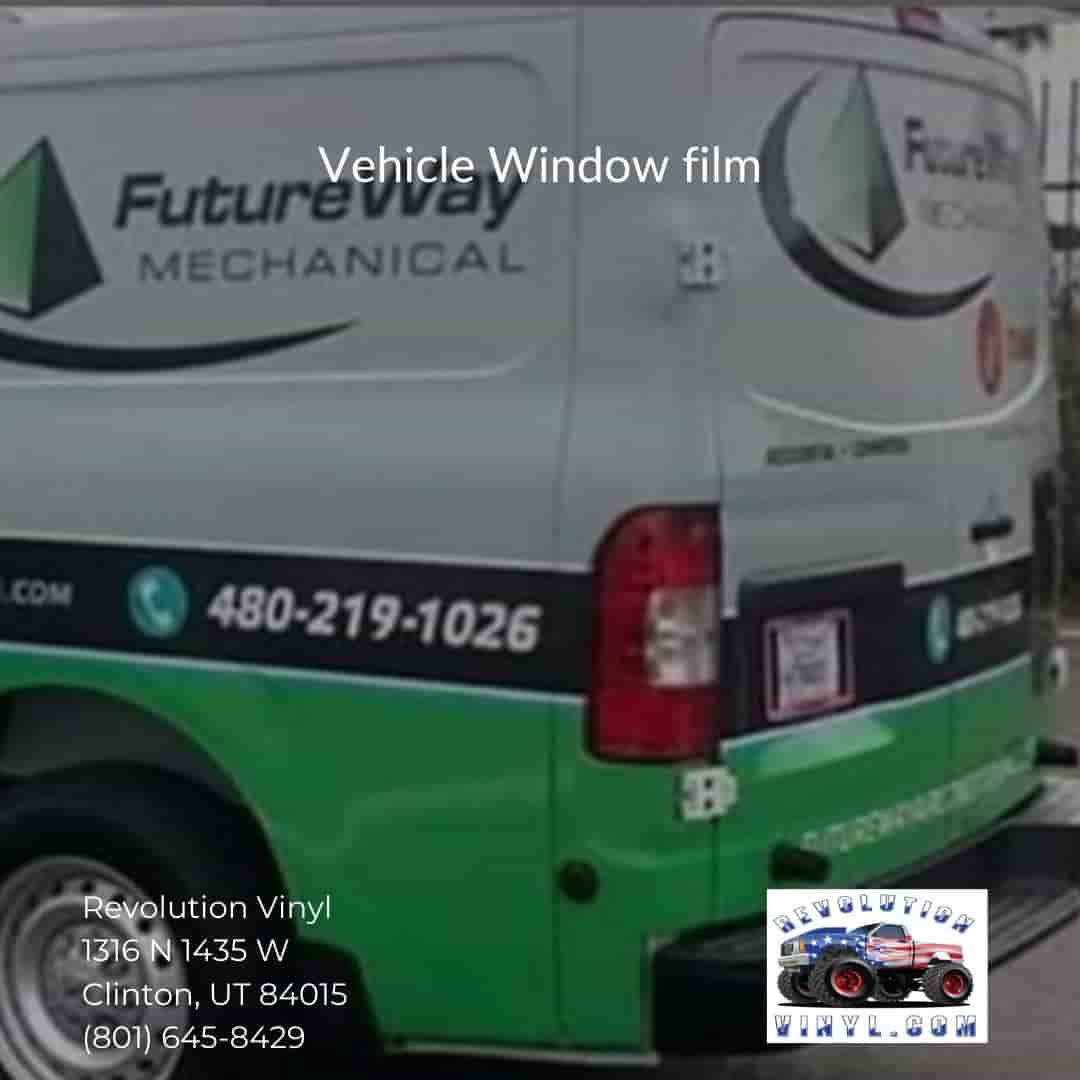 Window film, Perforation, window perf: it goes by several names, but all of these terms refer to a printable vinyl film that allows for one-way vision. The holes in the Window film (perforations) allow light to pass through, and allow for people on the inside of the Vehicle to see through to the outside. This is a good thing for the driver, and also, who wants to ride in a vehicle that's visually shut off from the outside? On the other hand, people on the outside looking in can't see through the Window film. The privacy aspect is pretty cool (in this respect, it functions similarly to tinted windows), but even better is the ability to install custom Signage on your windows and use them as a part of your Vehicle Graphics package! Alternatively, you could use Window film as a stand-alone graphic feature, such as a slogan across the rear window of a Pickup truck. Window film or window perf is a versatile and transformative Signage medium for your vehicle windows!
Storefront Window film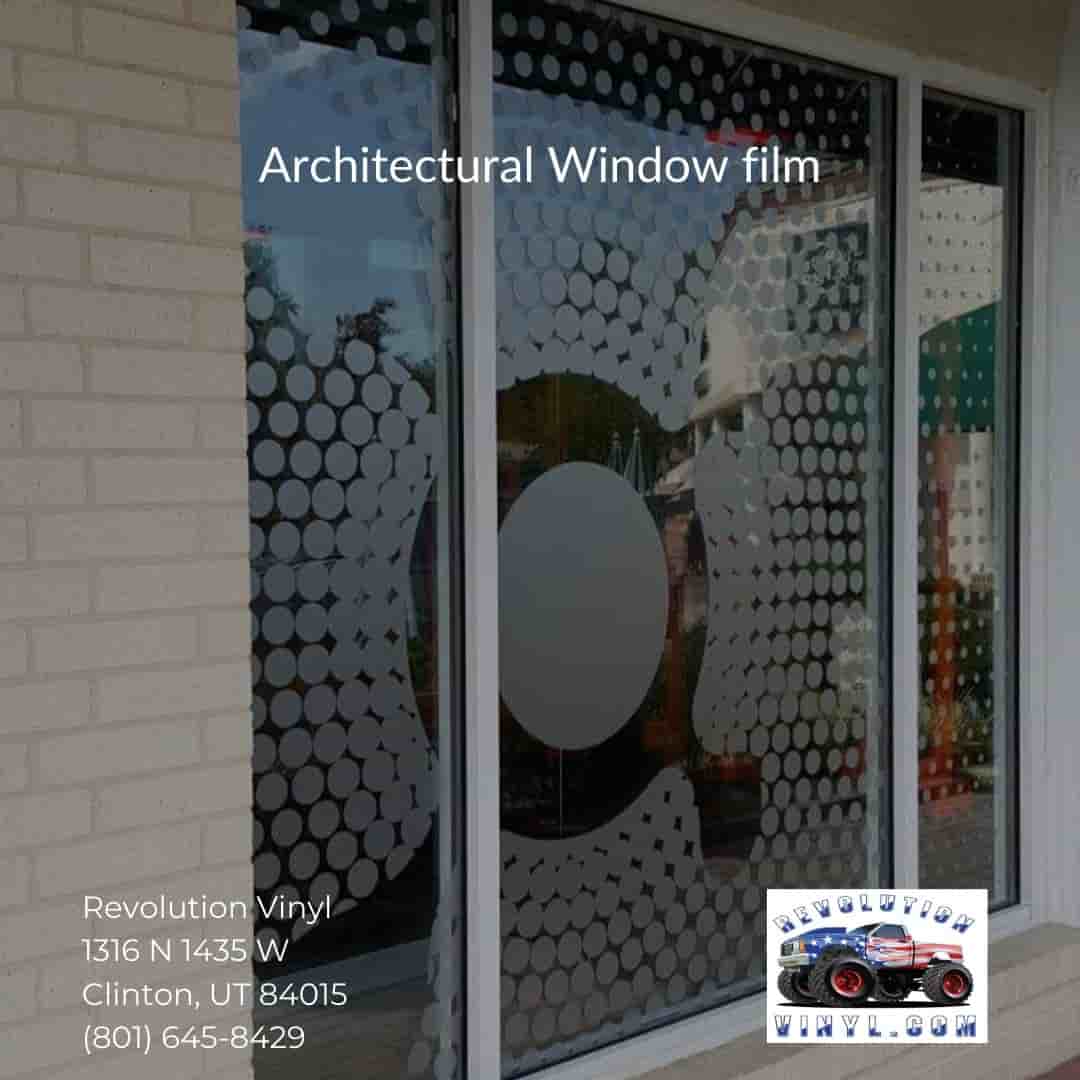 Window film can go on buildings, too! That same window perf technology (one-way vision or one-way visibility) makes perf Window film perfect for a Storefront, Restaurant, Retail location, or brick-and-mortar business with glasswork facing outside. Print up an advertisement, some cool graphics, some company branding, or whatever your marketing department can dream up, and we can print it out onto the Window film vinyl material and install it at your place of business! With some custom window graphics from Revolution Vinyl, your blank expanses of glass will be transformed into Advertising, art, Signage, or informational material. We can do short-term Window film graphics (special events, special offers, and the like) or more permanent ones (core Branding, etc). For architectural perf Window film in Ogden, Layton, Clearfield, or anywhere in Davis or Weber counties, call Revolution Vinyl today at (801) 645-8429 for your free Window film consultation!
Privacy glass Window film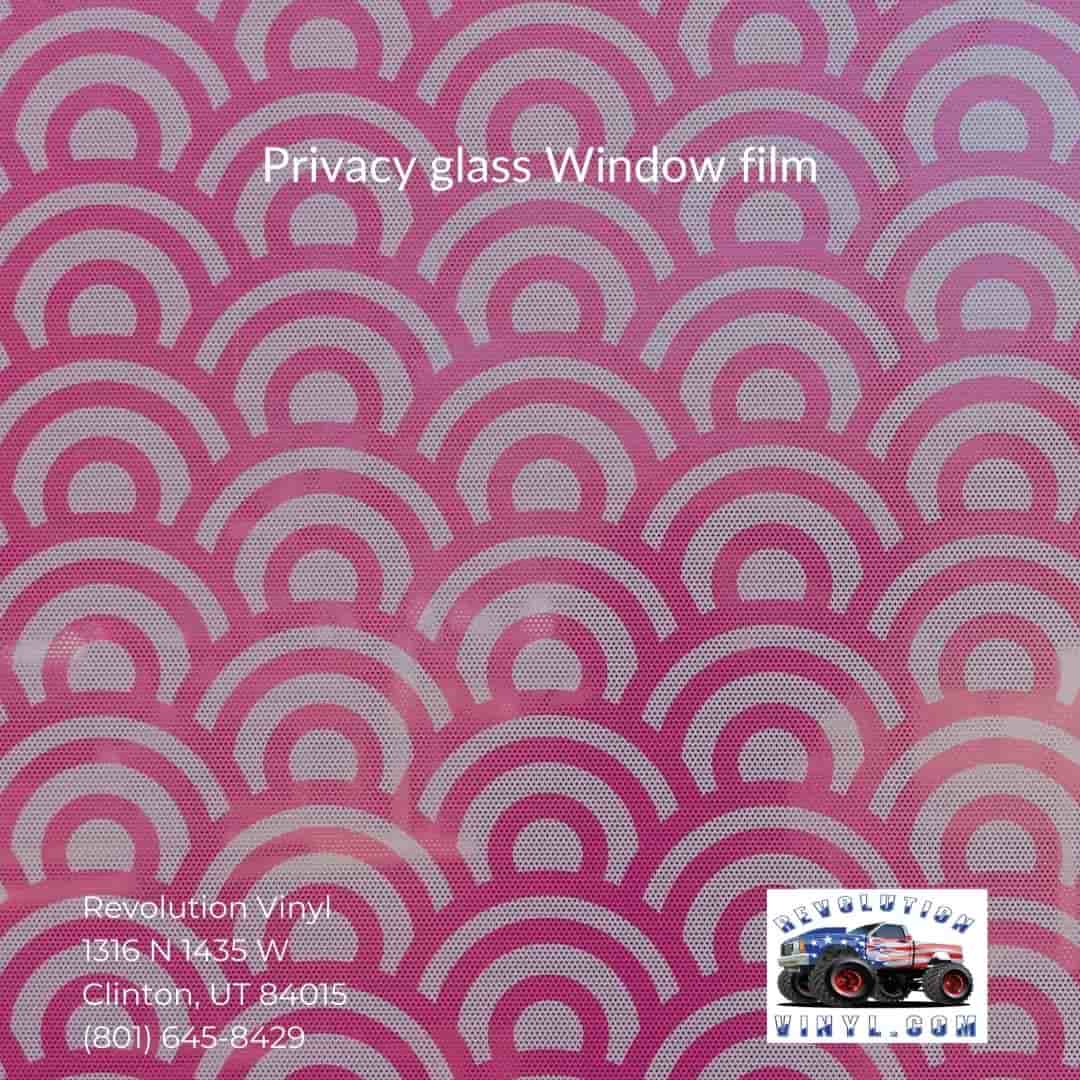 If you want your glass to still allow light to pass through but you're not crazy about people seeing through, some privacy glass Window film might be the cat's meow. Privacy glass film can be printed, patterned, perforated, translucent, semi-opaque, or any number of other effects. It can have a stained glass effect, a frosted glass effect, an etched glass effect, or an artsy effect. It could be printed up with your company branding. Printed with a jungle scene. Printed with an ocean motif. You get the idea: privacy glass film can be done a lot of different ways. But all of them serve the same purpose: Privacy. If your office has a bit too much visibility, privacy glass Window film could be the answer. If you want to create a feeling of coziness in your café, you might consider privacy film to allow your patrons to see outside while keeping passers-by from seeing in. There are so many different uses for privacy glass film. If your business can benefit from it, give us a call!